New study shows 40% fewer infections with decolonization in patients after being discharged from the hospital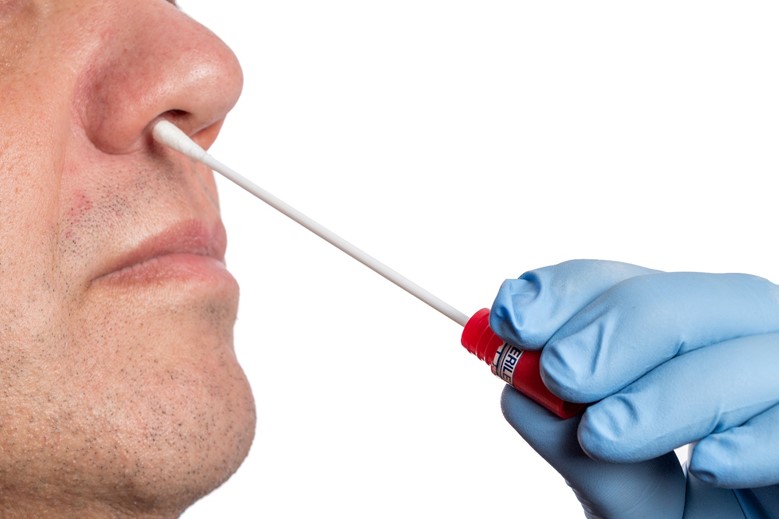 A study including 1063 patients, all of whom were recently discharged from the hospital, compared education only versus education plus decolonization to show a reduction in infections, especially MRSA in the 1-year period following hospital discharge. All of these patients tested positive for being colonized with methicillin-resistant Staphylococcus aureus (MRSA) while in the hospital.
Since colonized patients are at a higher risk of infection, the goal was to show whether or not continued decolonization reduced infection rates. The result was 9.2% of the participants in the education-only group had a MRSA infection in the year following hospital discharge, and 6.3% of the decolonization group had a MRSA infection. 84.8% of the MRSA infections led to hospital readmission.
The 30% lower risk of MRSA infection with decolonization strongly supports the use of the RDB Bioinformatics Home PathTrac kit to see if you should be decolonized after your surgery to improve your safety. Used either before or after surgery, the Home PathTrac kit shows whether or not the patient is colonized with S. aureus, MRSA, or VRE, common superbugs that lead to infection.
For more information, see the article at the New England Journal of Medicine, https://www.nejm.org/doi/full/10.1056/NEJMoa1716771 and an Associated Press article summarizing the study at https://www.apnews.com/ed4ae79c3ea4435299d47e16b0d754c1.
For more information on the RDB Bioinformatics approach to improving the patient experience, download our whitepaper at https://www.pathtrac.com/#!/whitepaper and you can purchase the kit directly from the PathTrac.com website https://www.pathtrac.com/checkout/.